There are a lot of things to do when dealing with water damage in the carpets without any professional help. You need to locate the source of water, determine the contamination level, and clean, sanitise, and dry the carpet to salvage it as much as possible. Doing all that by yourself will require several hours of hard labour. And even if you somehow manage to clean and dry the carpet, you will be left wondering what is producing that pungent smell in your home.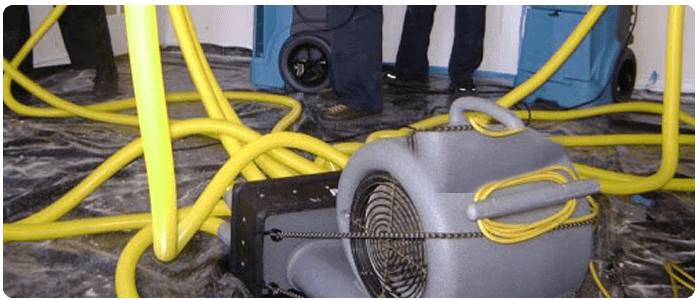 Remove Foul Odour from Water Damaged Carpets
As leading experts in carpet cleaning and water damage restoration industry, we know how irksome the smell of mould and mildew can be. It's beyond maddening, and yet, it's controllable. One needs to have the skill and knowledge of a professional carpet technician to eliminate foul odour effectively without further damaging the carpet.
However, there are several DIY treatments which you can apply to get rid of mildew smell. In our today's article we will show you four simple and easy ways to remove foul odour from water damaged carpets. These techniques have been recommended by our expert carpet technicians and are highly effective in removing unpleasant carpet odours.
Method #1: Baking Soda
Scattering baking soda on water damaged carpets not only helps in absorbing excess moisture but it also neutralizes the smell of mildew. For optimum results, sprinkle a small quantity of baking soda on the affected areas before going to bed. Vacuum the entire carpet next morning.
Put a tablespoon of baking soda in the vacuum bag to get rid of mild carpet odour. You can also use cotton balls soaked in vanilla essence instead of baking soda to spread fresh aroma.
Method #2: Vinegar
Mix equal parts of warm water and white vinegar in a bowl and pour it in a spray bottle. Spray the odorous areas of carpet with limited quantity of solution and let it sit for a few minutes. Lightly scrub any visible mould stains with a rag cloth, but make sure you don't dampen the carpet padding again.
You can increase the effectiveness of your DIY treatment by spraying the vinegar solution on furniture and upholstery near carpets.
Method #3: Rent Specialised Equipment
People often ask us what's the best way to get rid of carpet odours, and our answer is always the same: leave it to the professionals. However, in case you feel like you are up to the task, you can rent a carpet steam cleaning machine. Steam cleaning machines shoot a jet of hot water through the carpet fabric, cleaning and sanitising them effectively, and eliminating the risk of mould and mildew smell.
Method #4: Commercial and Homemade Cleaning Agents
When dealing with a blend of strong odour and ground-in debris, you need to address both problems at once. You can use a commercial or homemade cleaning solution to clean and sanitise the carpet at the same time.
Note that you must take into account your carpet fabric before using any cleaning agent on it. Test the solution on a small, hidden portion of carpeting to check for side effects. Last but not the least, when buying commercial cleaning products, always check its contents and instructions for use.
Bonus Tips On How to Deal With Foul Carpet Odour
Read on to find out a few more bonus tips which will make your task of dealing with carpet odour from water damage a lot easier. These tips and tricks are helpful for keeping your rooms fresh and fragrant long after you have dealt with the water damage.
While you work on sanitising and drying the carpet floor, open all windows and doors. Turn on the fans to increase ventilation and air circulation in the premises as much as possible.
Use dehumidifiers and air movers to control moisture and humidity in the carpet surroundings.
If damage is limited to a small area, use your hair dryer to dry it quickly.
Make sure that floorboards beneath carpet surface are also cleaned, sanitised, and dried before placing back the carpets.
Fill several bowls with white vinegar and place them at different parts of the room where carpet is installed. Leave them overnight.
Rearrange house plants and place them near the carpeting. Plants absorb foul odour in their surrounding and reduce dampness in the atmosphere.
Don't Forget About Mould Damage
If you have tried the above treatments but the smell always comes back within a day or two, it might be caused by deep mould and mildew infestation. DIY treatments are not quite useful when it comes to drying the carpet thoroughly. Moreover, DIY water damage clean-up can leave hidden damp spots which set the stage for growth of mould in carpet padding. You can try to look for mould damage visually by pulling back the carpet surface, but we recommend calling in Professional Carpet Water Damage Restoration in Perth technicians who:
Check buried moisture in floorboards and subflooring with special tools and equipment
Pull up the carpet padding to target and clean all affected areas
Apply preventive techniques to eliminate growth of mould and mildew
Check if the carpet padding is salvageable. If yes, then clean and disinfect it thoroughly.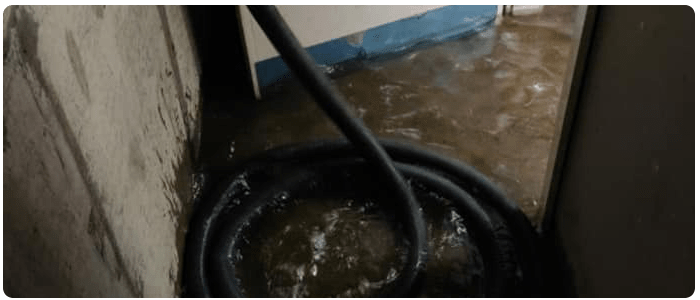 We advise calling a professional carpet odour removal service as soon as possible to avoid spreading of mould and mildew, which are usually the cause for foul odour in carpeting. This maximises the chances of saving your precious carpets and ensuring sure that mould and mildew don't ruin your beautiful flooring. Professional restoration technicians can make your carpets look like new in no time at all.
Hire Professional Carpet Odour Removal Services in Australia
Flood Water Damage Restoration Perth has based its tips and tricks on its more than 20 years of experience in the industry and as country's largest carpet cleaning and restoration service. We have a team of expert technicians who specialize in professional carpet water damage restoration and carpet odour removal services. Our technicians are trained and equipped to provide you the best value for your money with industrial expertise and state of the art tools.
Call us today to schedule an appointment and get a free quote of our carpet restoration services. You can also get in touch with our experts by filling out the small contact form on the right side of your screen. Our team will get back to you in no time at all. We offer 24*7 services, 365 days a year to offer you the convenience of time flexibility. You can always count on us to rescue your carpets in from challenging situations.
Suggested Source –