Flooding of water in your homes or office is a serious case of emergency. It is advisable that you call professional assistance in case of emergency flooding. Water flooding can cause many problems and damages to your property and belongings. Carpets are prone to soak in a lot of water which can lead to damage and deterioration. There's always a big risk of mould formation for flood water damaged carpets.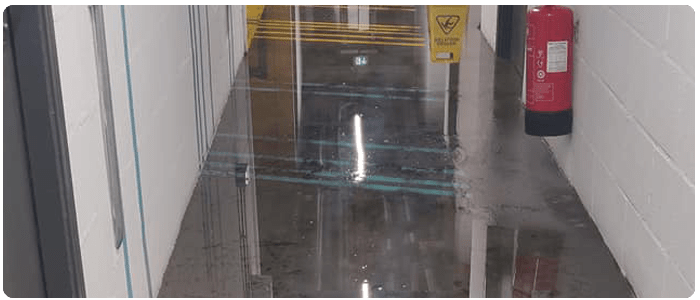 Never Ignore Carpet Mould Removal
Black mould or mildew can appear as a thick black layer on the surface and bottom of the carpet. Mould can spread around your homes and lead to a bad home environment. All species of mould are known to trigger allergic reactions in people sensitive to the chemicals and spores released by black mould. Mould will also contaminate the carpet and attract other dangerous germs and pathogens. Some species of black mould can actually produce and release toxic chemicals called Mycotoxins. A mycotoxin is a dangerous chemical which can cause pneumonia and bleeding of the lungs. Mould will also release its spores which can get suspended in the air you breathe in. Any exposure to these spores or breathing in air filled with spores can cause various diseases and ailments. Spores will cause asthma symptoms, breathing difficulties, wheezing and persistent cough. We hope you understand the seriousness of mould formation and hire professional assistance to get rid of mould. Flood Water Damage Restoration Perth can deliver the best carpet mould removal service anytime you need.
Professional Assistance by Flood Water Damage Restoration Perth
We at Flood Water Damage Restoration Perth deploys a highly skilled staff of carpet technicians. Equipped with the latest tools and equipment our technicians can handle and remove mould from the carpet effectively. We start by carefully assessing the intensity of mould formation and deliver mould removal accordingly. We use the best and effective antifungal and anti mould products or chemicals to treat and remove black mould. We will deliver the best carpet mould removal results in no time and also provide a protective and preventive measure for future mould infestations as well.
Our Carpet Mould Treatment and Removal Process
We start by first treating the black mould with strong and effective antifungal chemicals. These chemicals are harsh on the mould but cause no damage to the carpet. Antifungal chemicals will terminate the black mould and also compromise its spores as well. Deep and thorough cleaning of the carpet is delivered to remove the sticky mould. With a vast knowledge of all the products and chemicals, we can provide complete eradication of mould in no time. Our carpet mould removal service once finished will also prevent mould from reappearing. We also emphasise on using green and natural products for mild mould infestations. We also treat and disinfect the carpet which helps in the removal of all the germs and pathogens. Mould is also removed from the floorings or walls with moisture.
Black mould is a risk for your health and the health of your loved ones
Our technicians can deliver the best carpet mould removal service for you. We can treat and remove any amount of black mould from the carpet.
Costs of our carpet mould removal service are low and reasonable
Best mould removal results are delivered using chemicals and products
Germs and pathogens are also treated to maintain the hygiene
Our caret mould removal service will not only eradicate mould but will also prevent it from reappearing.
Don't wait for the mould to start affecting your health and damage the carpets. Call our executives today and Book an Appointment. We will reach your doorstep and deliver the best carpet mould removal service for you across Perth.
Customer's Reviews
"
Our carpets were affected by a large accumulation of moulds and we were startled about getting diseases and complications from our damaged carpets. But someone then suggested us to hire Flood Water Damage Restoration Perth and we agreed and the team of this company helped us to remove all the moulds and dirt particles from the carpet. Thank You.
"
Office Location in Perth
Location: Perth, WA, Australia