Water flooding inside your homes or offices can bring along a lot of problems for you. Its an emergency and we advise you to avail and call emergency services. Water flooding can bring along a lot of problems and damage sot your property and belongings. Carets installed in your homes can soak in copious amounts of water and suffer damage. It is essential that you hire professional assistance to prevent and restore the amount of water damage suffered by the carpet. It is important to restore the water damaged carpet to prevent the deterioration and collapse of the carpet installation. Water damaged carpets are always at risk of black mould. Mould is a fungus that can actually harm your health and cause diseases and allergies. Dirty water can also contaminate the carpet with dangerous pathogens and germs. It becomes important to hire professionals to completely restore your flood water damage carpets asap.
Flood Water Damage Restoration Perth can provide you with emergency carpet damage restoration service across Perth.
We Offer Our Customers With All Kinds of Carpet Water and Flood Water Damage Services
Emergency Flood Water Restoration and Recovery
Carpet Hot Water Extraction
Fast Carpet Structural Drying.
Timer Floor underneath your carpet drying.
Mould Removal and Treatment.
Carpet Odour Control Treatment.
Carpet Repair Services
Re-Installation of Carpet if required.
Carpet Patching.
All major insurances we directly deal with.
We are Available For you in an Emergency
Are you looking for a reliable carpet water damage restoration service then look no more. We at Flood Water Damage Restoration Perth can provide you with complete restoration of flood water damaged carpets. We are a local name in Perth and we cover all areas of town. We work all day every day round the clock to offer you professional assistance anytime you need. We have a fast and quick response in case of an emergency. We can reach your doorstep and attend the water damaged carpets within a few hours of booking.
Flood Water Damage Restoration Perth is the solution
We at flood Water Damage Restoration Perth use the latest and advanced technologies and methods to deliver the best services for emergency flood water damage restoration. We will offer reliable and effective carpet flood water damage solutions for you anywhere in Perth.
We have a highly skilled and experienced staff of water damage professionals who can restore any amount of damage suffered by the carpet in no time. With years of training and experience, we can deliver the best carpet flood water damage and emergency flood water damage restoration services for you. We will deliver complete water extraction, wet carpet cleaning, carpet mould removal, carpet sanitisation, carpet water extraction etc using modern machinery and equipment. Advanced techniques and machinery are also utilised for fast drying of the wet carpet.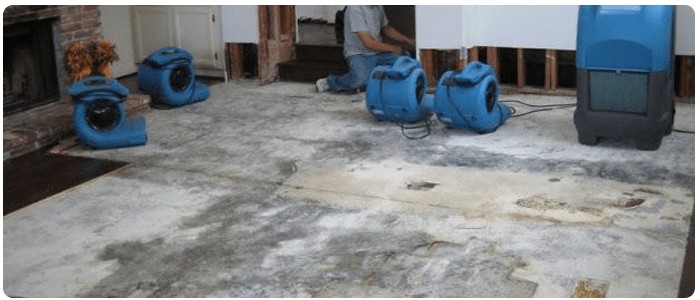 24 Hours of Emergency Carpet Water Damage Restoration Perth
Dirty water can contaminate your carpets with dangerous germs, pathogens and viruses. There also loads of parasites, eggs and larvae lurking around in sewage water which can get trapped in the carpet. Thus compromising the overall hygiene of the carpet and leading to an unhealthy home environment. It is essential to fix and restore the water soaked in by the carpets asap. We at Flood Water Damage Restoration Perth round the clock, 24×7 to offer you emergency carpet flood water damage restoration. We can reach any part of Perth at any given time and attend your water damaged carpet. We are available for you 24 hours and call our executives and Book an Appointment. Get your carpets professionally restored form water damage at anytime and anyplace in Perth today.
Customer's Reviews
Office Location in Perth
Location: Perth, WA, Australia